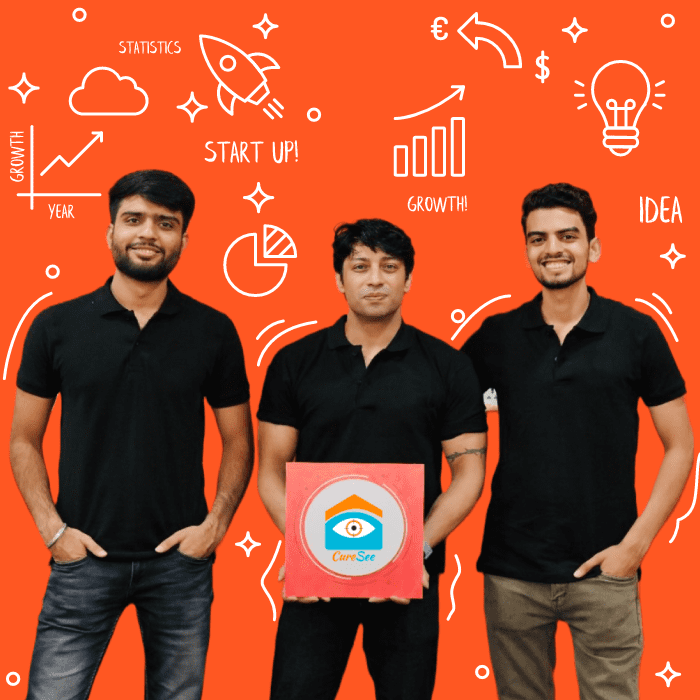 About Us
CureSee – The world's first and most advanced AI-based vision therapy SaaS was founded on a park seat by two childhood friends Puneet and Jatin Kaushik along with their industry friend, Amit Sahni. It was co-created by our clinical mentors with a desire to assist amblyopic patients in restoring their vision while also avoiding cosmetic embarrassment. The only tool was the vision of our Co-founders– to improve Amblyopic Patients' visual journeys utilizing cutting-edge technology, which was at the time a dream technology for the eyecare sector.
It is a result of consistent efforts, grit, and determination for curing amblyopia or lazy eye. Our first obligation was and will continue to be towards the patients.
CureSee was not founded overnight, and we can confidently state that we have experienced countless failures throughout the years. But, we promised that we will continue to make mistakes in the future so that we can receive your valuable feedback to improve the experience for our patients better. Yes, our patient's and doctors' feedback have made us what we are today. We are establishing ourselves with each and every piece of feedback, which is why we don't believe in a foundation date.
CureSee is now World's foremost AI-based vision therapy SaaS in the eyecare industry, with the goal of curing everyone suffering from amblyopia in the world. It has treated over 2100 patients and has partnered with over 200 doctors at some of India's leading eye care centers. These numbers are multiplying every year. Each CureSee patient is now able to live their dreams with a sight they deserve.
Even today, A prevalent misconception concerning Amblyopia or Lazy Eye is that it is incurable. To break this stigma, CureSee was founded, however Alone we can do so little; together we can do so much. Join us today and let's make this world beautifully visible to everyone.
Happy Patients
Our patients said everything you need to know About Us!
Listen to what a 9-year old kid said about CureSee Vision Therapy.
There's nothing more satisfying than seeing your patients recovering from your solutions.
Listen to what a college-going sophomore said about CureSee Vision Therapy.
When we say CureSee can cure anyone at any age, don't believe us, Believe our patients.
Another college-going sophomore, this is how CureSee helped her!
CureSee assures a life changing experience for both the patients as well as practitioners. Here every patient is a success story.
"We have done many patients on CureSee Vision Therapy and saw exceptionally amazing results. Thank you CureSee"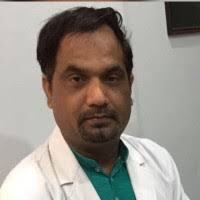 Optom Suneel kr DixitOptometry Incharge, Ahooja Eye & Dental Institute
"CureSee is incredible. It not only looks after my patients well, but it also ensures that they get the greatest outcomes possible."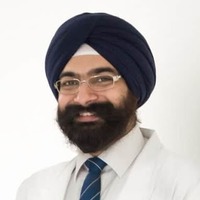 Dr. Digvijay SinghDirector, Noble Eyecare
"A facility like CureSee is hard to find in the eyecare industry that combines exceptional quality eye care with personal touch and care for every patient."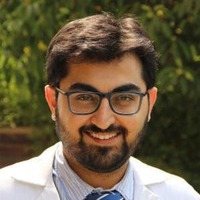 Dr. Aditya SethiPediatric Ophthalmologist, Arunodaya Deseret Eye Hospital
Doctor Reviews
Do you know
doctors' reviews about us validate our worth 10 times more than what we write or say about ourselves. Don't take our word for it; believe what they're saying..
Contact Us
Feel free to contact us here.